January 25, 2018
by Todd Erickson
Phase Change proudly presents our maiden in-house video, featuring Mia, the first assistive AI for software development.
Mia helps organizations retain the expert knowledge encoded in software. Developers, stakeholders, and executives can use this knowledge to better understand their applications and increase development productivity by a factor of 100.
Learn why founder and CEO Steve Bucuvalas first began to envision the technology and see how Mia collaborates like an expert to help users explore and comprehend their software.
Discover why one executive said, "I never thought I'd see this in my lifetime."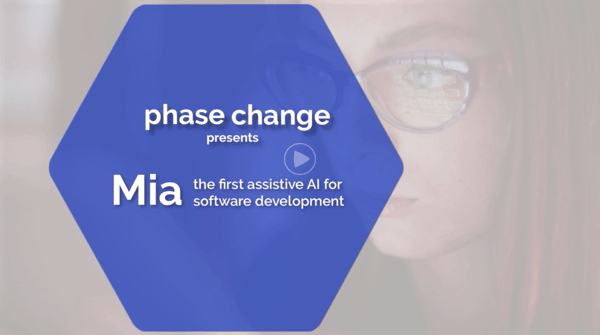 Todd Erickson is a tech writer with Phase Change. You can reach him at terickson@phasechange.ai.